Homepage

Products
DIVELIME Products
DIVELIME offers two grades of soda lime, Intersorb® 812 and Spherasorb® 408, which have been specifically developed for rebreather diving. Both have been tested to, and conform to the STANAG 1411 and EN14143 Standards for rebreathers.
Intersorb® and Spherasorb® diving soda lime's are tested to ensure they meet the requirements of the NATO standard STANAG 1411. Furthermore, the packaging in which they are contained, ensures they maintain complience with this standard while sealed and unopened, for five years from the date of manufacture. However, once the packaging of Intersorb® and Spherasorb® diving sodalime is opened, it is the responsibility for the user/dealer/owner to ensure that the product is used in the appropriate diving equipment and in the appropriate way, according to the instructions for use provided with the diving equipment. The manufacturer of Intersorb® and Spherasorb® diving soda lime's cannot and will not take responsibility for incorrect use or storage, or product that has exceeded the expiry date stated on the product.
Intersorb
®

812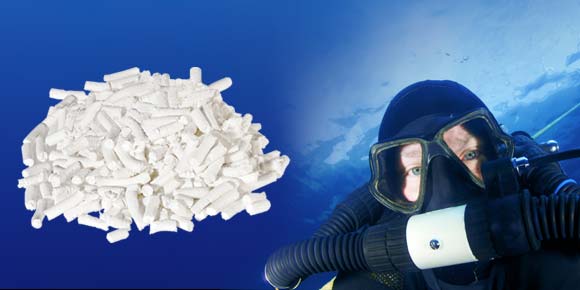 Intersorb® 812 is a conventional soda lime Carbon Dioxide (CO2) absorbent comprised of short porous strands. Available as an 8–12 mesh particle size to maximise CO2 capacity, for those divers requiring a longer dive duration. Read Intersorb® technical information.
• Particle size – 8–12 Mesh (1.5mm to 2.5mm)
• Higher CO2 capacity and longer duration compared to larger particle size products
• STANAG 1411 – Meets Grade A specifications for the NATO standard
• EN14143 – Meets the standard
Order Intersorb

®

812 soda lime for rebreather diving now
Spherasorb
®

408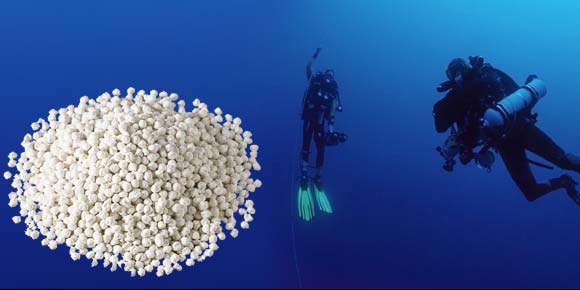 Spherasorb® 408 is a spherical shaped soda lime, with a 4–8 mesh particle size. The combination of the spherical shape and particle size leads to good packing within the absorber/scrubber, very low dust levels and relatively low breathing resistance. Read Spherasorb® technical information.
• Particle size – 4–8 mesh (2.5mm to 5.0mm)
• Uniform shape and particle size leads to low breather resistance and uniform packing
• Exceptionally low dust levels compared with conventional soda lime products
• STANAG 1411 – Meets Grade B specifications for the NATO standard
• EN14143 – Meets the standard
Order Spherasorb

®

408 soda lime for rebreather diving now