Homepage

Order products
Order DIVELIME products
The unprecedented demand from the medical sector has meant long lead-times and significant price rises to all non-medical soda lime products, so unfortunately, we are no longer able to take orders via the website.
Please email info@divelime.com, or telephone +44 (0)1480 878 134 for the latest prices and availability.
Sorry for any inconvenience this may cause, but this is due to factors beyond our control.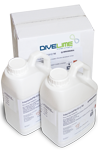 Intersorb
®

812 – 1 Box (2 x 5 litre Jerricans)

Particle size: 8–12 Mesh (1.5mm to 2.5mm). Packing: Box of 2 x 5 litre Jerricans – approx 4.5kg per Jerrican (Box Dimensions 305mm x 195mm x 290mm w x d x h, Gross Wt 11kg)
CALL FOR LATEST PRICES AND AVAILABILITY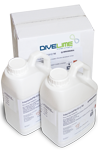 Spherasorb
®

408 – 1 Box (2 x 5 litre Jerricans)

Particle size: 4–8 Mesh (2.5mm to 5.0mm). Packing: Box of 2 x 5 litre Jerricans – approx 4.5kg per Jerrican (Box Dimensions 305mm x 195mm x 290mm w x d x h, Gross Wt 11kg)
CALL FOR LATEST PRICES AND AVAILABILITY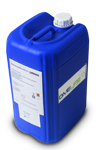 Spherasorb
®

408 – 20kg Keg

Particle size: 4–8 Mesh (2.5mm to 5.0mm). Packing: 20kg Kegs (Dimensions 293mm x 245mm x 470mm w x d x h, Gross Wt 22kg)
CALL FOR LATEST PRICES AND AVAILABILITY